by West Coast Overhead Door
During a recent garage door installation in Santa Clarita Valley, CA we had the chance to snap a few photos of the process. Like most installs we are replacing a garage door or opener because it is damaged or it is no longer working but this job was a little different. The customer had a working garage door and opener but just wanted to put in a new system so they can add windows to the garage door and upgrade the opener to a new quiet belt drive unit. A quick run through of the process is started by taking down the old door which is taken down section by section.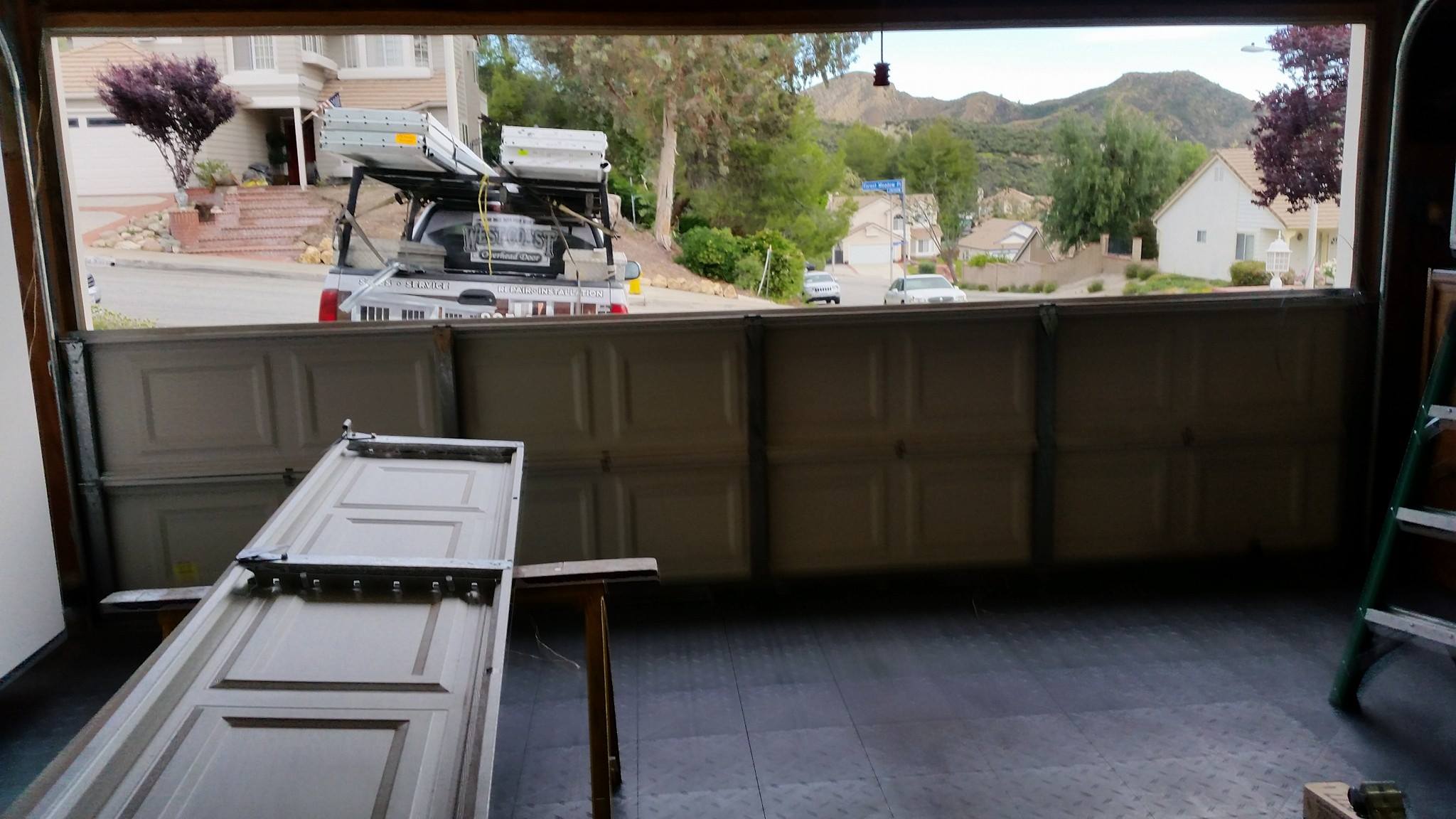 We then add new vynl weather seal to help seal any gaps around the door once installed and will help keep dust out of the garage.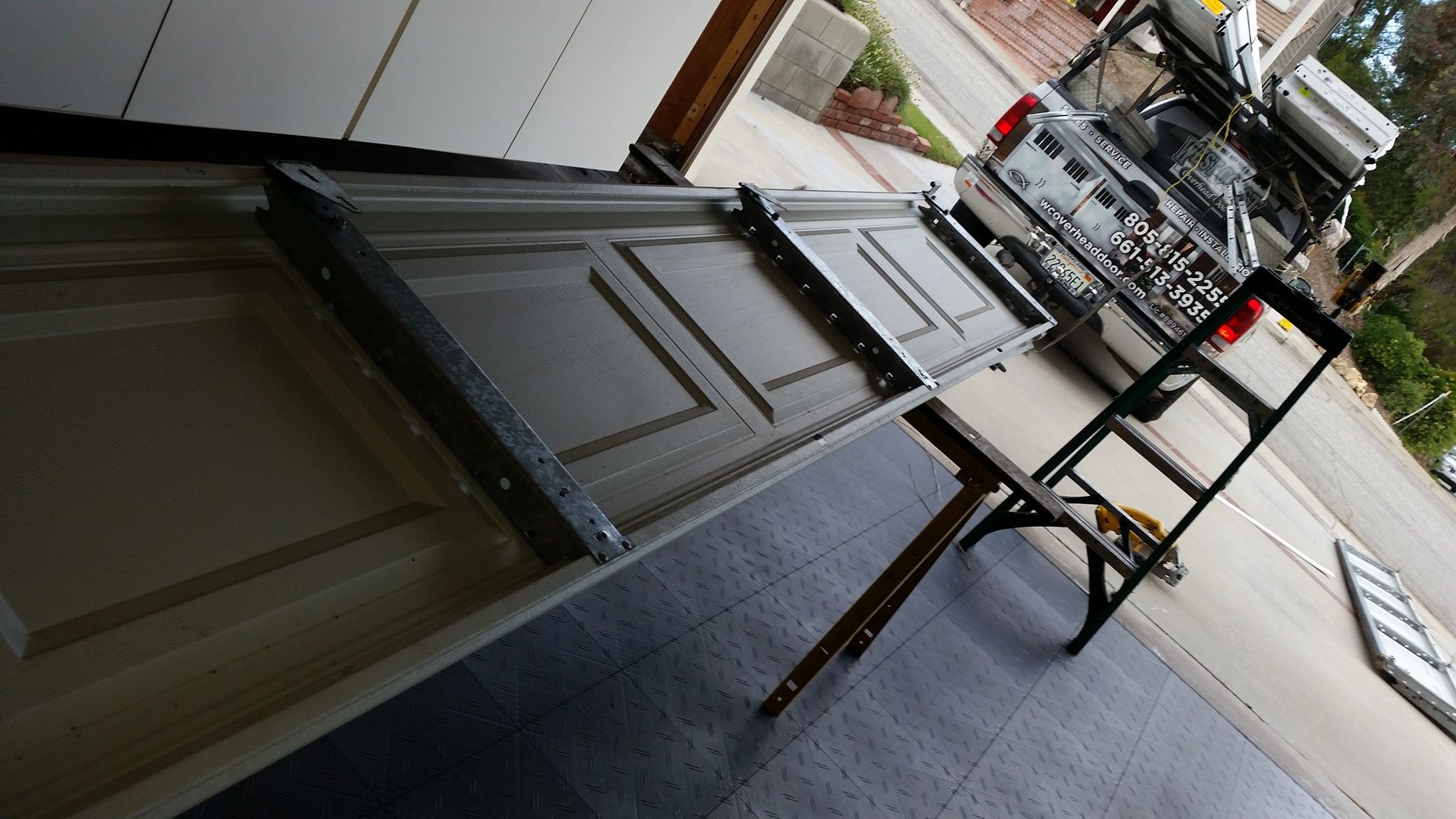 Next once we have the new door in the garage on our saw horses we start to hardware the door which means installing all the hinges to each of the sections and as we are doing so we start stacking the door one section at a time.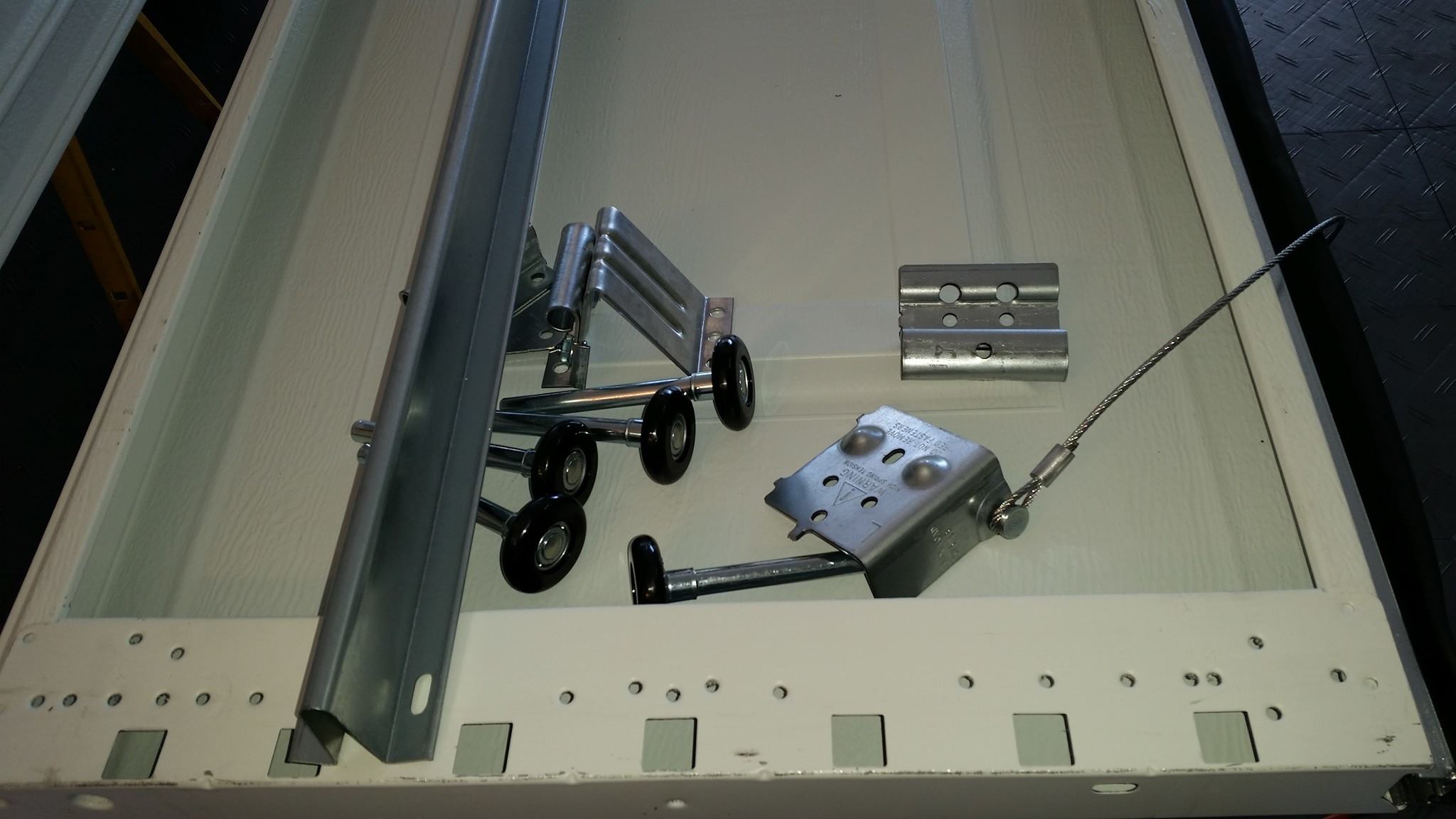 Once we have the sections up we will then start installing our track to both sides of the door . Next we install the torsion spring system this is what makes your garage door light so that the door is able to run up and down easily. It's like a huge pulley system.
Once springs are tensioned we are able to hang the back end of the track using angle iron. Finally when the door is able to be ran manually we can start installing the opener which will come with safety sensors as well as a new wall station.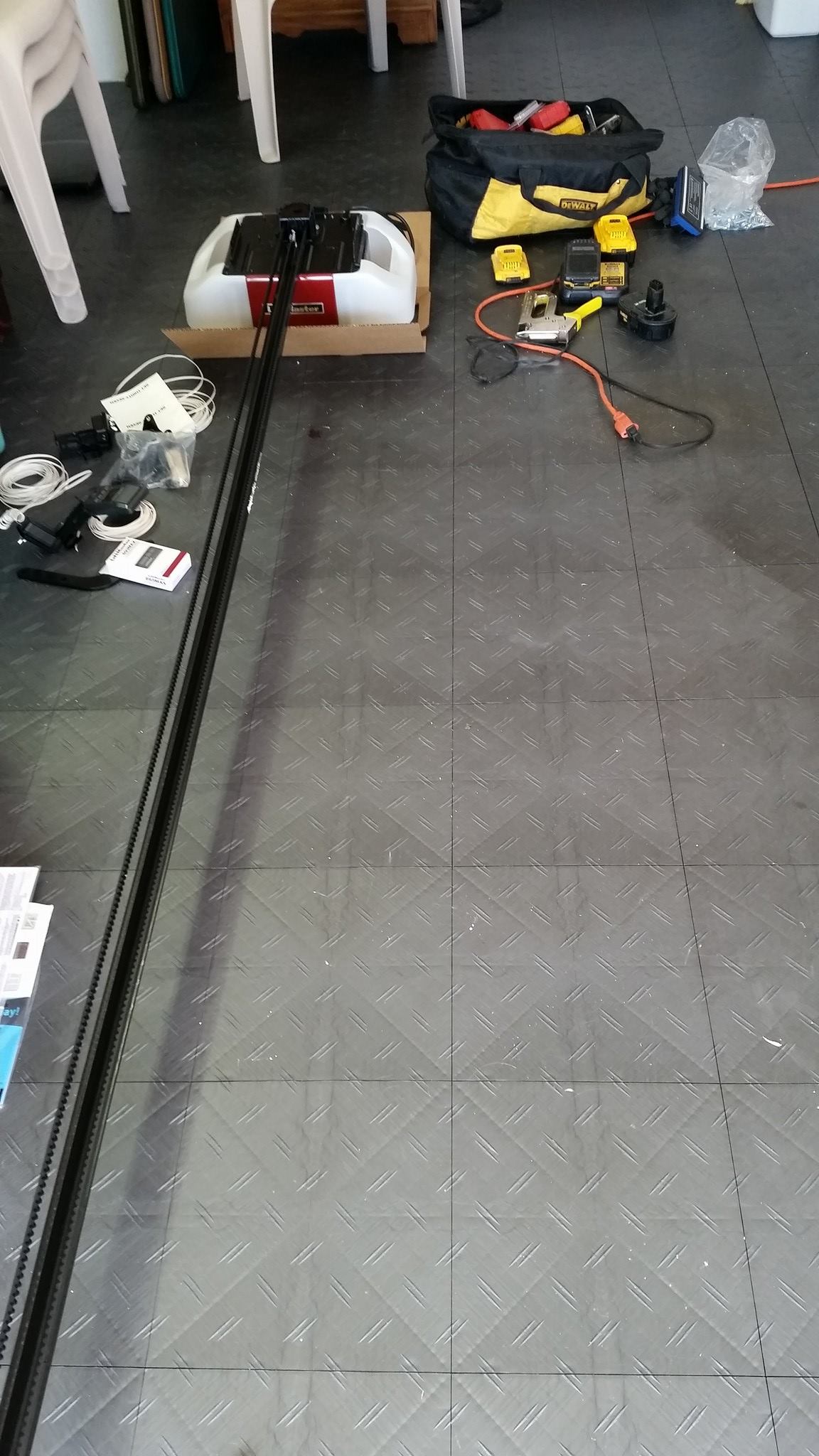 The opener will also be hung with the same kind of angle iron we hang the door with.... and there it is a new garage door and opener. Thank you for taking the time to read through are brief break down of one of our installations . We hope to install a garage door for you as well in the future if we haven't already done so. For any questions or if you would like to set up a time for a Free in-home estimate you can contact us @ 805.815.2255 or 661.513.3935 you can also visit our Web site at WCOVERHEADDOOR.COM